Church Re-Development
In 2014 the interior of the church was redeveloped - new heating and lighting, and extended dais, carpeted flooring, new furniture replacing the older pews, pulpit, lectern and communion table, a new colour scheme, a large glass screened vestibule and a kitchenette.
The space can now be configured to permit a diversity of activities throughout the week and varying worship layouts.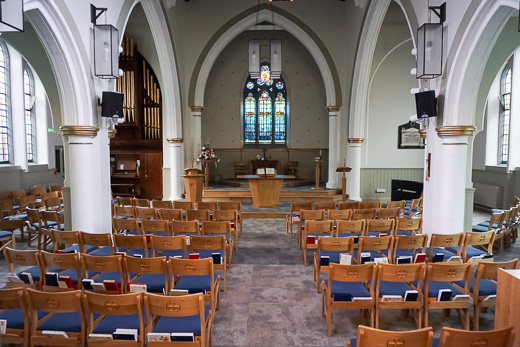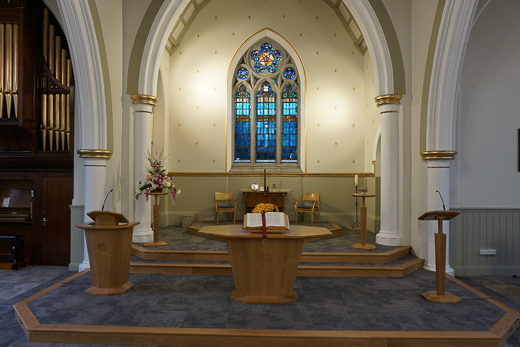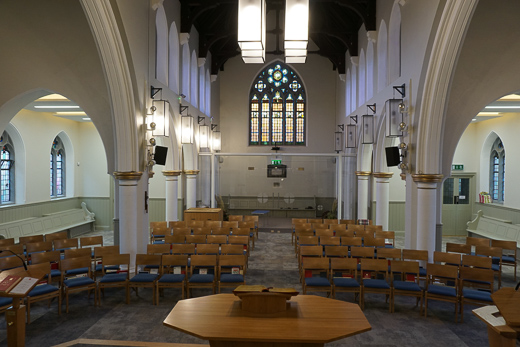 Services during Covid Restrictions
During the current situation with the covid-19 virus, church services will be subject to special procedures to keep everybody safe and maintain social distancing. These services may be pre-recorded or streamed live at the listed service time of 11.00am. The link to this streaming service will be shown on our service page dlmc.org/service. The service will continue to be available after the live streaming for the following week.
Clich here to view the current video available and links to other resources