Concert July 21st
There will be a concert in the church on the 21st July given by a visiting choir from the Laurel Methodist Church Choir from Illinois. Refreshments and retiring collection.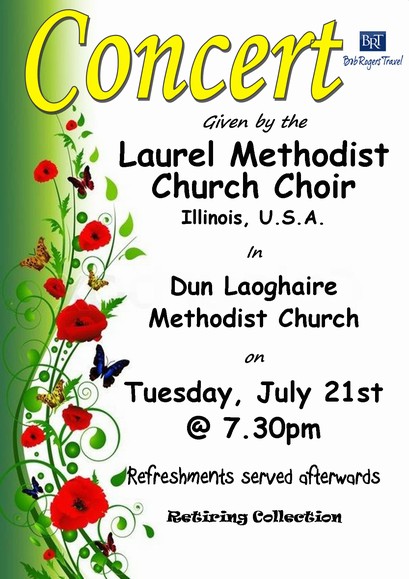 Services during Lockdown
During the current restrictions to combat the cover-19 virus, all church services were subject. to special procedures to keep everybody safe and maintain social distancing. These services will be streamed live at the listed service time of 11.00am. The link to this streaming service will be shown on our service page dlmc.org/service. The service will continue to be available after the live streaming for the following week.
Clich here to view the current video available and links to other resources